Clean & Shine Duschrent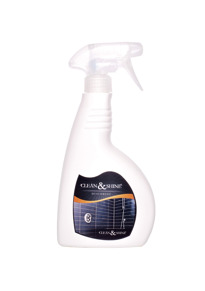 Price:
149 kr
Inc. 25% Tax
Type:
CLEAN & SHINE DUSCHRENT
Quantity:
In Stock
Effectively cleans in depth, is bactericidal and disinfecting. Removes superficial black mold and delays the eventual regrowth.

Clean & Shine Shower Clean will also remove another stubborn dirt and stains. Clean & Shine Shower Clean also in the most cases remove black mold spots in the silicone if the process has not gone too far.

In all bathrooms used a time so arises bacteria /fouling/mold in the joints, tile joints, silicone joints etc. Bacteria and mould grow in soap scum and deposits. Use Clean & Shine Shower Clean periodically to avoid this.