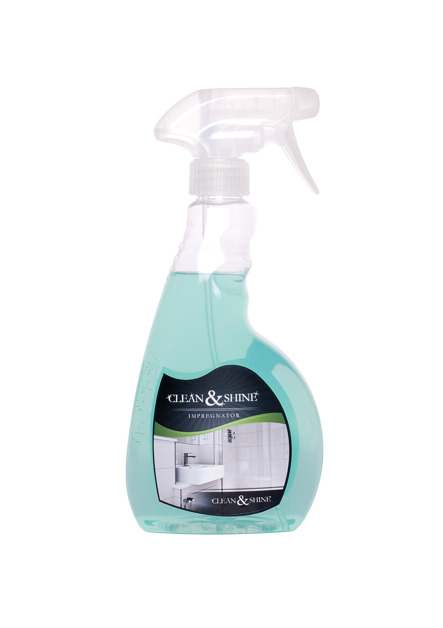 Clean & Shine Protector
500ml
Clean & Shine Impregnator provide new or cleaned surfaces a protective layer against the limestone and water. The uniqueness of this product is that it closes the surface of the material, but release air from such joint and clinker. This means that mold and moisture damage does not occur.
USE
Impregnatorn should be used on cleaned or new material in your bathroom. The surface is water-repellent , your products will last longer and you will not have to clean so often.
Spray on the surface to be impregnated, rinse with water or wipe it off and the surface is water repellent.
Preferably used after cleaning with Clean & Shine Kalkrent (Limescale Remover) or
Clean & Shine Duschrent (Shower Clean) for long lasting protection.
AREA OF USE
Can be used on all surfaces that can withstand water
Shower
Glass walls
Toilet
Washbasin mixer
Plastic
Tiles
Clinker
Silicone joints
Clean & Shine Impregnator
Price:
149 kr
Inc. 25% Tax
Quantity:
In Stock
Please write what you think about our product below!