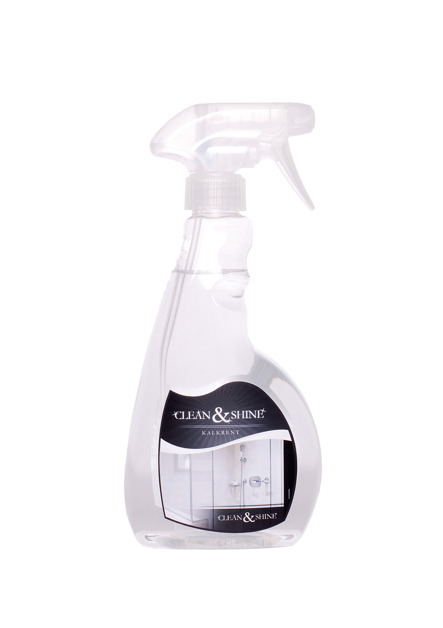 Clean & Shine Limescale remover
500ml
Effectively removes limescale, old soap and shampoo residue on your shower walls.
USE
Spray the center of the surface to be cleaned, avoid aluminum profiles.
Let the agent work for 10min. Rinse with water.
Repeat treatment once again for best results.
In rough coating use with advantage
Clean & Shine Crystal Ball togheter with Lime Scale Remover for best effect. To give the surface a long-lasting protection after cleaning use Clean & Shine Impregnator.
Always test your cleaning against limescale deposits on a small, inconspicuous area before use, to ensure that the material can tolerate the treatment. Do not mix with other products.
Do not use on natural stone, metals, shower profiles, as well as marble and limestone.
If this happens, rinse immediately with water.
AREA OF USE
Shower enclosures
Glass concrete
Glazed tiles
Gass
Rust
Clean & Shine Kalkrent
Price:
149 kr
Inc. 25% Tax
Quantity:
In Stock
Please write what you think about our product below!